Thyroid-Support Gummy
Thyroid Power
✨ 60-day happiness guaranteed ✨
Fatigue, cold sensitivity, dry skin? These are all common symptoms for those with hypothyroidism and Hashimoto's thyroiditis, widespread conditions where the thyroid gland stops producing critical hormones that regulate how your body uses energy. (1)
Natural ingredients have impressively shown to be effective at ameliorating the symptoms of this taxing condition. (2) Notably:
Ashwagandha has been shown to increase T3 levels by 40% and T4 levels by 19% in a double-blind clinical study. (3)
Iodine, found naturally in seaweed such as bladderwrack and kelp, is

essential for normal thyroid function and 

necessary for the formation of T4. Iodine deficiency can lead to an enlarged thyroid. (4)
Schisandra, also known as magnolia berry has been in a study to increase blood serum levels of T3 and T4 (5)
At Fling, we've formulated the world's first gummy specifically designed to support healthy thyroid function. Each apple flavored gummy is formulated with 11 potent nutrients, including ashwagandha, iodine, and kelp. 
Flavor: Honey Crisp Apple
Each Tin Contains 60 Gummies (30 days supply)
Gluten-Free
Plant-Based
Plastic-Free
All-Natural
Non-GMO
Soy Free
Nut Free
How many gummies should I take?
We recommend taking two gummies a day.
What Flavor Is It?
Thyroid Harmony has a natural Honeycrisp apple flavor 🍎
How much is shipping?
Shipping is always free for subscriptions and orders $50+. For one time purchases under $50, shipping is $4.99
What are the ingredients?
Vitamin B12 (as Cyanocobalamin), lodine (as Potassium lodide), Zinc (from Zinc Citrate), Selenium (Sodium Selenite), Copper (Copper Sulfate Compounded), Manganese (Manganese Gluconate), Ashwagandha (Withania somnifera) (Root) , Schisandra (Schisandra chinensis (Turcz.) Baill), Eleuthero (Eleutherococus senticosus) (Root), Bladderwrack (Fucus vesiculosus L.), L-Tyrosine, Kelp (Laminaria japonica Arsch.) (Steam & Leaf), Glucose Syrup, Sugar, Glucose, Pectin, Citric Acid,, Sodium Citrate, Natural Apple Flavor, Spinach Powder, Vegetable Oil, (with Carnauba Wax).
Made with natural
ingredients
Reviews
Total 5 star reviews: 854
Total 4 star reviews: 75
Total 3 star reviews: 41
Total 2 star reviews: 19
Total 1 star reviews: 41
90%
would recommend this product
Customer-uploaded media carousel. Press left and right arrows to navigate. Press space or enter to open more details.
Slide 1 selected
Deja H.

Verified Buyer

An great formula! The results are positive!

Woooooa! I'm in my forties and have hypothyroidism. My thyroid gland was not present when I was born. I've tried levoxyl and synthrois before switching to levothyroxine as my medication of choice. Because I already have three sons, the answer is no. Having thyroid problems makes being a woman a miserable experience. Hormones...!! Oh my goodness, it's like someone has lifted a heavy blanket off of you! In addition to this, I also take the thyroid support. I am a zumba instructor, and I placed the order for it this month, October 2021. PEOPLE....BOTH IN THE NIGHT AND IN THE DAY It is not necessary for me to will or summon my energy from oblivion. It is simply there. I don't feel tired when I wake up...at all! My stomach is finally starting to get flatter, and it's making me happy! I'll be sure to mention this in all of my products related to the thyroid and adrenal glands! This is truly incredible! When I think about all of the time that I've wasted on everything that I've tried, I cry. You must have this! Do yourself a favor and do this;

Aaliyah L.

Verified Buyer

Without a doubt, I will be placing another order.

In just eight days of use, I had my energy back, my sleep was normal again, and I had a renewed sense of wellness and ability to get things done. I NEED YOUR PRODUCT TO FUNCTION, MOVE, AND GO; ALL OF MY LIFE PRODUCT DON'T CHANGE ANYTHING. I'm alive and my mind is clear, wow. Since I have been using this product, I can clearly tell a difference when I stop using it. This supplement is what I need.

I have entirely stopped taking thyroid medications and switched to this. I can still lose weight when combined with a healthy diet. Whereas before, regardless of how well or sparingly I ate, I always gained weight or barely maintained my current weight. I adore this product.

Erin N.

Verified Buyer

Maintenance of a healthy thyroid.

These are wonderful for me to eat because they are simple to chew and swallow. Because of my hypothyroidism, it was difficult for me to swallow capsules, so these are ideal. Even though they contain kelp and ashwagandha, they do not have a "fishy" or otherwise unpleasant flavor. After placing my order, the product was delivered to me the following day. The packaging was foolproof. The cost was very reasonable for a set of two bottles; If you are having problems with your metabolism, you should investigate using this product without a doubt. Since the thyroid plays an important part in the process of assisting the metabolism, taking this supplement will help you increase your metabolism, allowing you to burn more fat! Would not hesitate to recommend this product!

Julia M.

Verified Buyer

I am in love with this item.

This is my first product review, but I had no option! This supplement keeps me alive!!! Over the past three years, my weight has slowly risen. I blamed it on leaving a physically demanding job, but I was mistaken. I thought, "Well, you're older so weight increase is natural." But I've since learned otherwise. I worried after losing 15 pounds. I gained 10 pounds during the next year and a half. Despite my tightening garments, I didn't sense a call to action. Before the epidemic, I'd gained 27 pounds and was overweight. Even if I exercised and ate clean, my sadness persisted. I had no energy and no desire to do anything. I didn't want anyone to see me or see me go. I thought I'd hit rock bottom, but suddenly clumps of hair fell out. A few weeks later, I had paper-thin locs fluttering in the breeze. After investigating, I concluded it must be related to my thyroid because I had issues with it as a child. I've lost 10 pounds in one week while taking thyroid and adrenal support. Because of chronic inflammation, much of this weight is water weight. But honey, my energy levels are soaring! My temperament altered, and I sleep like a newborn (also was suffering from insomnia). Whatever they charge, it's money well spent! I'm eating clean but exercising less. A spoonful of bee pollen in the morning is great for your immune system. I'm sure we'll work together again.

Veronica C.

Verified Buyer

Works wonderful and taste great!

I just turned 40 and felt like my thyroid was off balance. I was having mild heavy irregular periods, spotting,, cold hands, feet, dry skin. I tried Dong Quai but it didn't resolve some of the issues and I started taking one of these instead of two everyday w/ the dong quai and I'm back to normal. I also have more energy. So no more symptoms. I might take the full dose next month and remove the Dong Quai and see how I do. Also these gummies taste so good.
Reviews Loaded
Reviews Added
Destigmatizing Health Conditions
We don't think you need to be ashamed of your health and wellness. We all have things we need to work on. We believe you should be able to work on yourself safely and confidently.
The Fling Promise
Ingredient conscious
Our products are made from the highest quality nourishing ingredients we can source, free of any harsh chemicals.
Cruelty-free
We're mindful of the environment and never test products on animals.
Made in the USA
Every Fling product is made in the USA so we can better ensure quality and safety.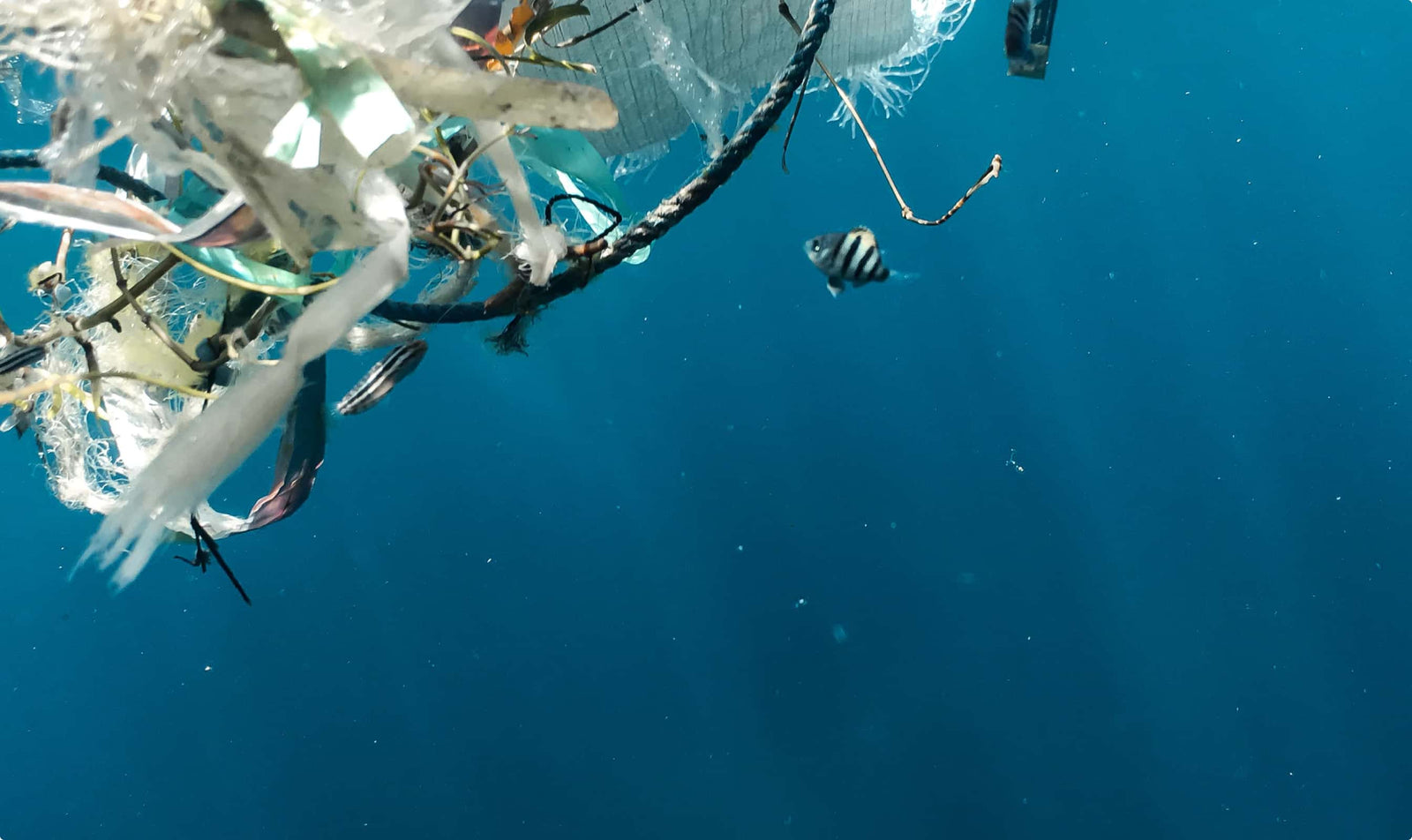 Peace out Plastic ✌️
Our packaging is plastic-free and primarily made of recycled aluminum and can easily be recycled again and again. In fact, nearly 75 percent of all aluminum ever produced is still in use today.